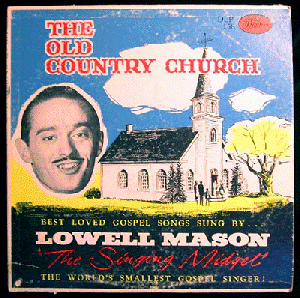 The Old Country Church: Best Loved Gospel Songs Sung by Lowell Mason "The Singing Midget"
LP album, Diadem Records (DLP 158), circa 1962



One hardly knows where to begin when discussing this audio relic. I had this album in my possession for several years before I could bring myself to even listen to it.

I'll admit that I was a little afraid of it. For one thing, I'm not a fan of gospel music. For another, the very fact that this album was ever produced, and that anyone ever made a career as "The World's Smallest Gospel Singer" is beyond strange and a bit disconcerting. Was the competition so intense in the gospel industry of the early 1960's that a gimick like this was even necessary? Is gospel just as decadent as secular pop music? The mind boggles.


The back cover of The Old Country Church, featuring such songs as "I've Been Changed", "I Don't Want to Go There", I'm Bound for That City", "I'm on the Battlefield", "I See Jesus" and "Amazing Grace". There is also a tantalizing mention of another Mason album, At the Corner of Amen Street and Hallelujah Square.



Lowell Mason, "The World's Smallest Gospel Singer" and "The Little Man with the Big Voice", was born in Knoxville, Tennessee, in 1937. Mason's singing career began at the tender age of nine, when his father, a minister, would send him out to churches and revival meetings across the southern and mid-western United States. Mason said, "My folks used to put me on a Greyhound bus, I'd travel somewhere, someone would meet me at the other end of the line, I'd go and sing, then that same person would put me back on the bus and send me home."

At the time this record was produced, Mason had been performing for 16 years, making personal appearances at meetings and on radio and television stations across the United States and other countries. His base of operations was from his home in southeastern Oklahoma, where he was a deputy sheriff for Pushmataha County.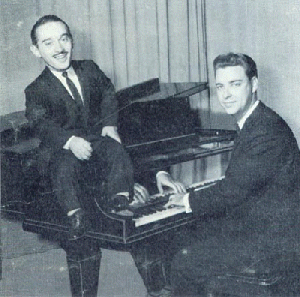 Keeping it folksy and friendly:

"Now I know you've all heard tell
that there is a red hot Hell,
And it's tended by the Devil and his crew-oo.

And he works 'em round the clock
'cause he's gotta keep it hot,
And you know that everything I say is true."
The liner notes describe Mason as a "bass-baritone soloist", but I would describe his range as being from low gravel to high nasal. Perhaps he had a cold, or the Diadem studio's recording equipment was crap, but Lowell Mason - while having a perfectly adequate voice for a church choir - comes across as rather congested and tinny. Furthermore, the arrangements are sparse and unadventerous: a minister from Missouri tickles the ivories, and some tracks feature a spare bass line or a bit of percussion. Occasionally, Mason is backed up by a few female sopranos, to eneventful effect. Mason's delivery seems to have been based entirely on the vocal stylings of Tennessee Williams. The majority of this album is frankly rather dull.
The one stand apart track is the conversational and folksy "I Don't Want to Go There", in which Mason sing-talks through a mildly humorous description of hell, and describes why right thinking folks would best avoid a visit to the brimstone palace by giving up playing dice and sleeping with their neighbors' husbands, or both. If there was to be a single, this would be it. It's the kind of track I can imagine Johnny Cash covering - and I think I would have much preferred whatever Johnny would have done to it, especially with a lively backbeat provided by the Tennessee Three and backing vocals by June Carter. Now that would have been something; but sadly, Lowell Mason's rendition merely approaches being something without becoming much of anything.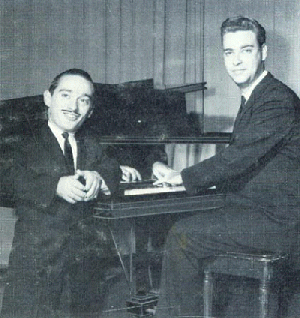 Driving home the message:

"I don't want to go there,
You don't want to go there,
to that awful place belo-o-ow.

Plan to go up higher,
high above that fire
To that land where milk and honey flow."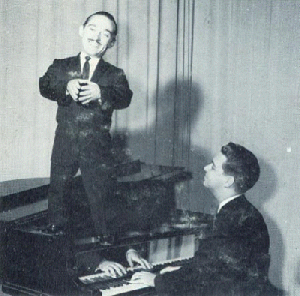 "Rev. Terry Key, Pastor of the Christian Church of Viburnum, Missouri, is the talented accompanist."
In the final analysis, Lowell Mason isn't a great singer, merely an adequate one. The greatest attraction and sustaining factor of his career is in his uniqueness as a little person, God bless him.


[Since I first wrote the above review of Lowell Mason's work, I have discovered that he is alive and well and continuing his ministry with the help of his wife and son out of 'Precious Moments' in Carthage, Missouri. Not only that, but the International Television and Recording Artist has a website.]