Souvenir folder of Ray R. Myers, The Armless Musician
4 x 6.5 inches closed, 6.5 x 36 inches fully unfolded, circa 1940
nine photographs of Ray R. Myers and his wife, photographer unknown
signed in ink on reverse: "Yours, Ray R. Myers"


Ray R. Myers was born - without arms - in Lancaster, Pennsylvania, on 2 January 1911, the fifth child in a family of nine. His career as a musician began at Allentown High School, where Myers played trombone in the school band. Later, Ray Myers purchased a Hawaiian steel guitar, which he kept under his bed until he learned to play it.

After graduating from high school, Myers played local events such as church fairs and amateur talent contests. It was at one of these events that someone from Lancaster's radio station WGAL was sufficiently impressed by Myer's musicianship to offer him his own weekly radio program. It was through this show that Myers came to the attention of Cowboy Loye, a popular country music performer on WWVA's "The Original Jamboree" radio show out of Wheeling, West Virginia. In 1937, Loye heard "The Armless Wonder" play and hired him to perform with him on WWVA. That gig introduced Myers to a larger country music audience, and Myers was soon playing on radio stations across the southern United States.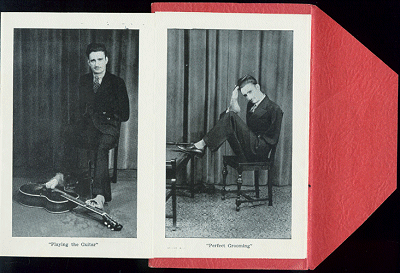 In 1947, Myers was playing his steel guitar with the Brewster Brothers on WVOK's popular "Dixie Jamboree" show. In addition to the weekly radio broadcasts, the WVOK bands also played live gigs at American Legion halls and other locations across northern Alabama. People turned out in droves to watch and listen to Myers play old timey music. Immediately after the show many patrons headed directly to the parking lot to watch the spectacle of Ray Myers driving his own car, he being at that time the only licensened automobile driver in the U.S. born without arms.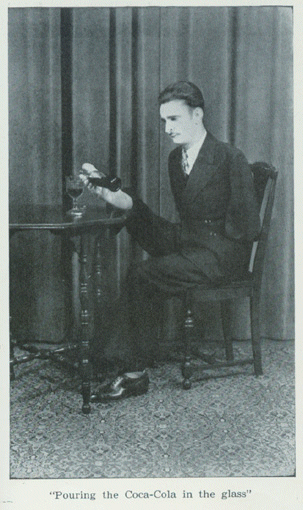 By 1953, Ray Myers had a daily radio show on WPDX in Clarksburg, West Virginia. Ten years later, Myers was appearing on WLAC in Nashville, Tennessee. Apart from the novelty of his playing, Myers seems to have been highly regarded as a musician. His longevity as a radio personality, where no one could see that he didn't have arms, is one testament to his ability; but he also played and recorded with many of country and bluegrass music's biggest names, including Charles Bailey of the legendary brother act the Bailey Brothers.

The last performance reference I have found for Myers is his appearance on a 3 July 1969 handbill for a performance at a drive-in theater in Manchester, Kentucky. Ray was appearing with a band called the Saddle Pals, who were billed as "Ray Myers, Lloyd Bell & Bobby Thompson, Recording Stars". Myers is further described as "The Armless Musician Who Leads Normal Life." Ray Myers died in Gordonville, Pennsylvania, in May 1986.

I haven't yet located any of the recordings on which Ray Myers's pedal picking is featured, but I hope hear an example of his playing. Before discovering his country and bluegrass history, I had entertained a fantasy of Ray Myers playing hot jazz guitar in the manner of Django Reinhardt. Well, who knows how large his repetoire of styles may have been?

I also can't help noting Ray's resemblance to English folk/punk balladeer Billy Bragg. Another argument for the cyclical nature of history? Ray R. Myers and Billy Bragg — from West Virginia to Wales, both are still suitable for miners.